United States 50cc championships
AFM - American Federation of Motorcyclists is a California-based club founded in 1954
had in the sixties a Californian championship involving 50cc bikes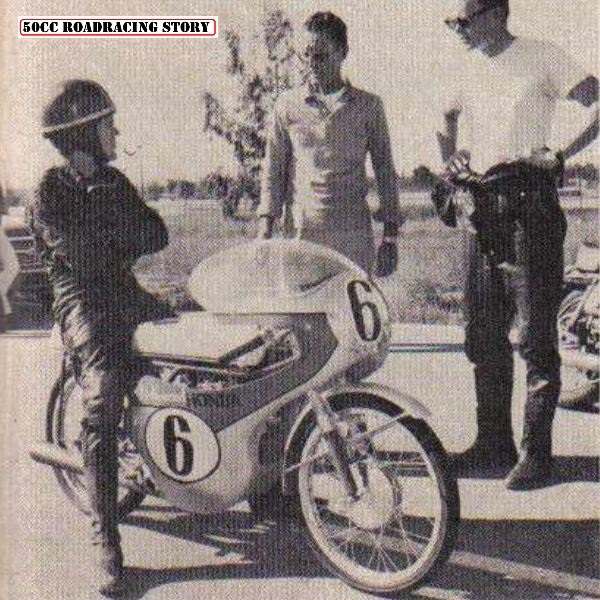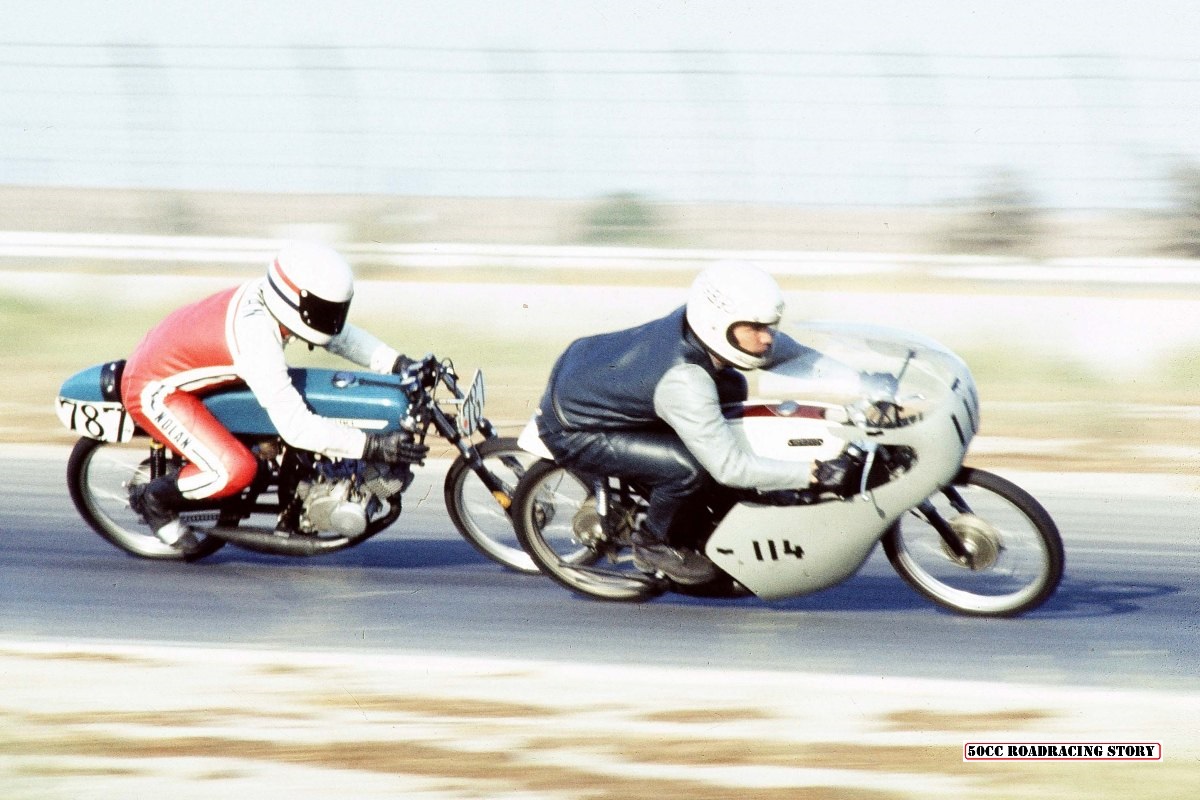 Roger Davis about the #114 bike pictured: - Yamaha FS1 engine - The FS-1 was not sold in the US. At that time, I worked for Yamaha, and ordered the engine from Japan. - Honda CR-110 frame, bought from Little George (George Vukovic). It was modified into a double downtube loop frame by Tom Rightmeyer, mostly to facilitate engine mounting, and stock in all other respects (wheels, brakes, forks, suspension, etc.). - The tank was a warranty return with a small leak that I repaired. I don't remember what unit it was from. It sat on rubber dampers on the frame. - The seat was also a warranty return for a paint flaw. - Engine work was extensive, with a rare aluminum cylinder. I eventually had the cylinder bore coated with molybdenum, which is quite hard and slippery. - Performance was quite good, especially in acceleration, where I was competitive with lots of the 100s. Top speed was about 85+. I ran the same gearing pretty much everywhere. - All at about the same time, the cylinder skirt got broken, life got really busy with drag racing, and 50cc racing pretty much went away here, so I never got it back in race form.
Roger Davis 2015.
50cc road racing in United States of America:
The California scene by Franco Garavoglia:

Apparently the 50cc racing in California has been active at least from the late '60s. Some old timers, and ItalJet suppliers, remember seeing the factory Suzuki racer Itoh at Willow Spring (CA) with an RK67…by the sound on the track they thought the engine had ignition problem, but at the bike closer inspection in the pits, they came to the conclusion what they heard was just a sequence of gear shifts! These so called "old timers", and I say it with all my respect, were the nicest persons I ever met…they contributed to the 50cc cause with great dedication and always extended their availability in helping anyone in need. They were "wood board track" racers (when bikes had only one speed and an ignition kill-switch to slow down instead of brakes!?!?) and their name should not be forgotten: Sid Chambers and Ed Kelly. I used to see them during my lunch break in their shop in Long Beach, CA. To answer your questions: Yes I did own all three bikes. I purchased my first 50cc, a Suzuki TS50, from Dale Brown Suzuki (Long Beach, CA) in 1974. In 1975 I purchased, through a friend in Turin Italy (my home town), the Ringhini owned by Mr. Inserra (racer in the senior class of the Italian Championship). In 1975 I met Walter Villa (250-350GP world champion) at Ontario Raceway CA and he became my connection to Francesco Villa. Yes I did prepare and maintained all the bikes in that period. My call to the two-stroke technology was stronger than my passion for racing.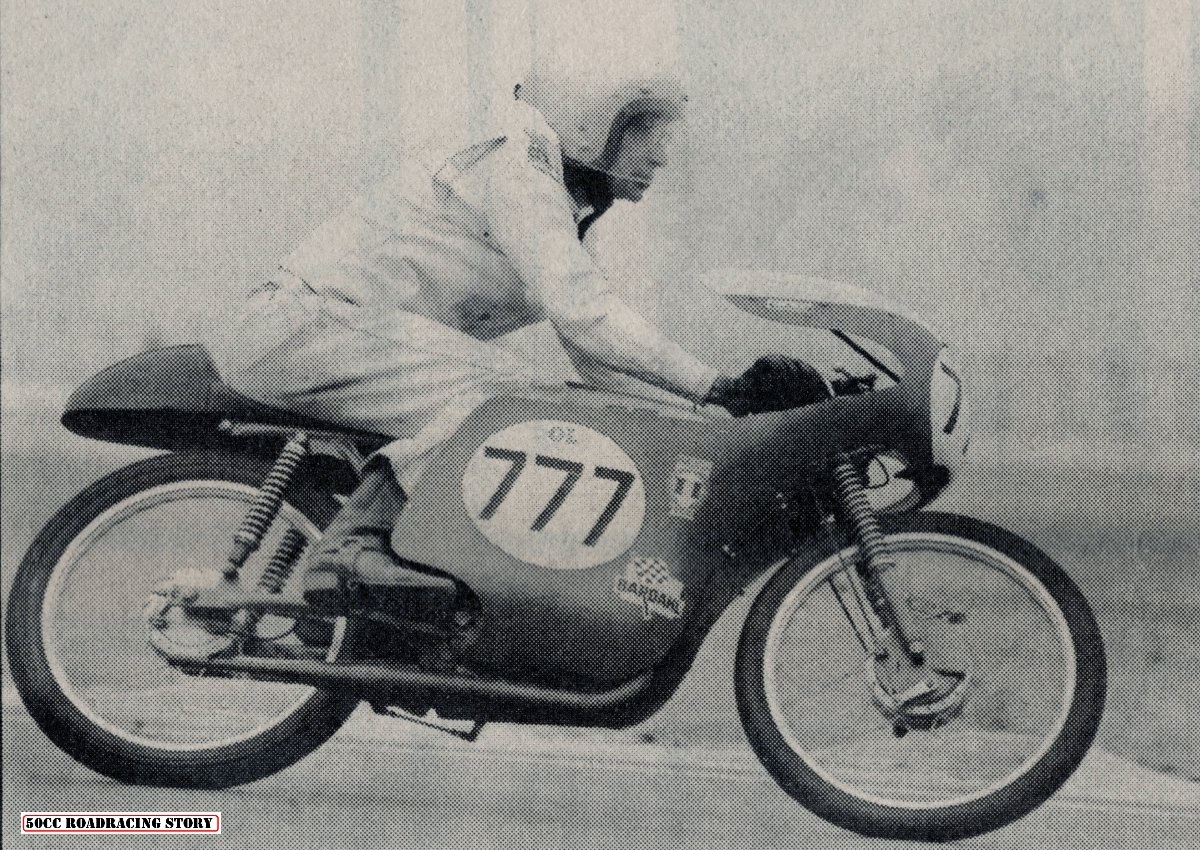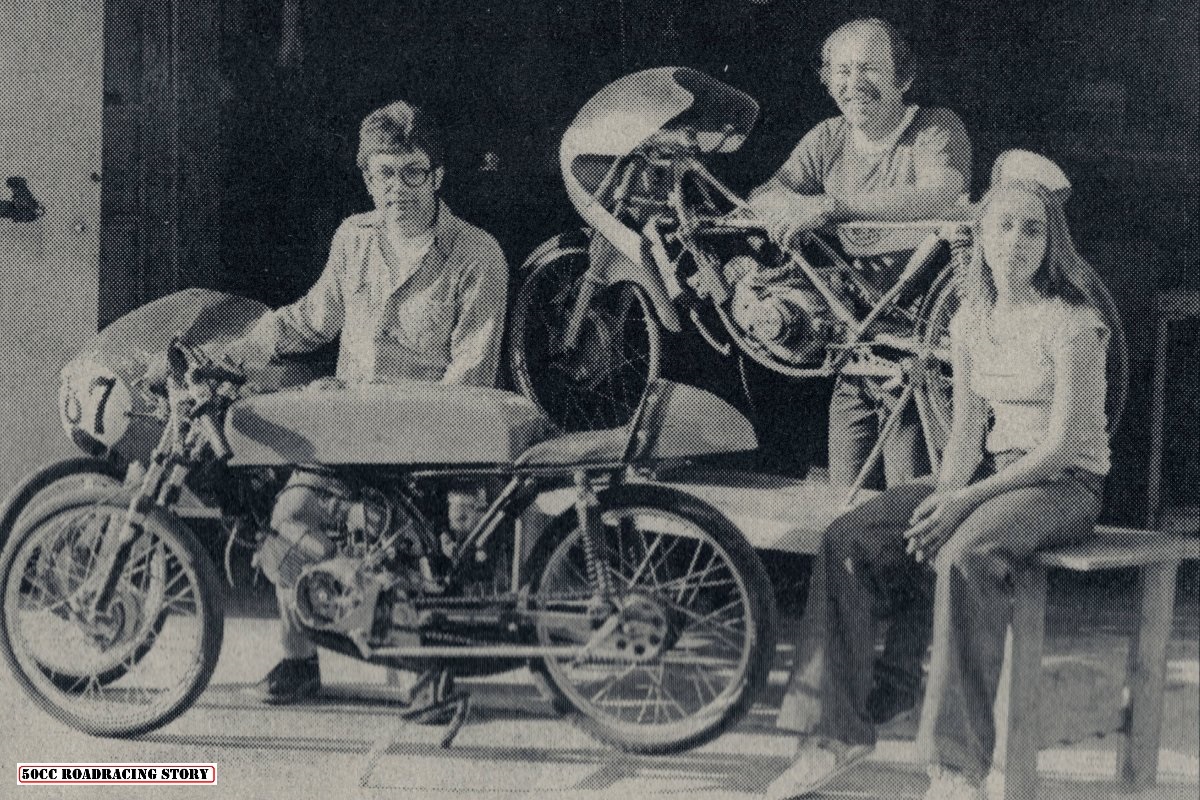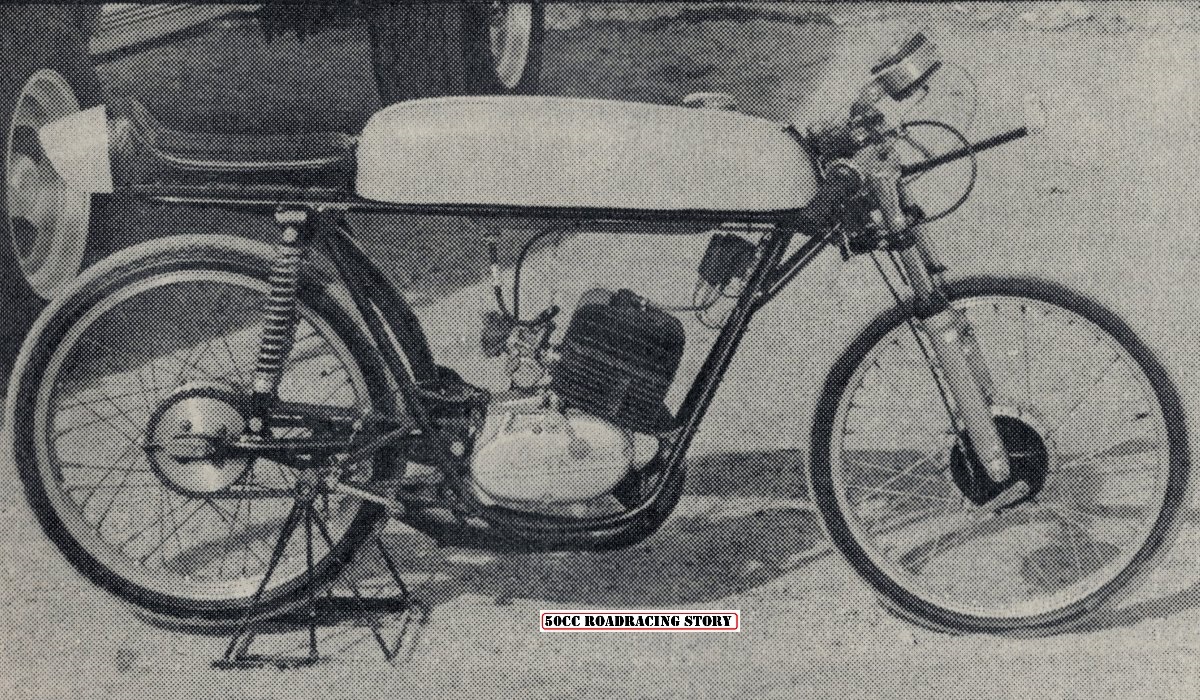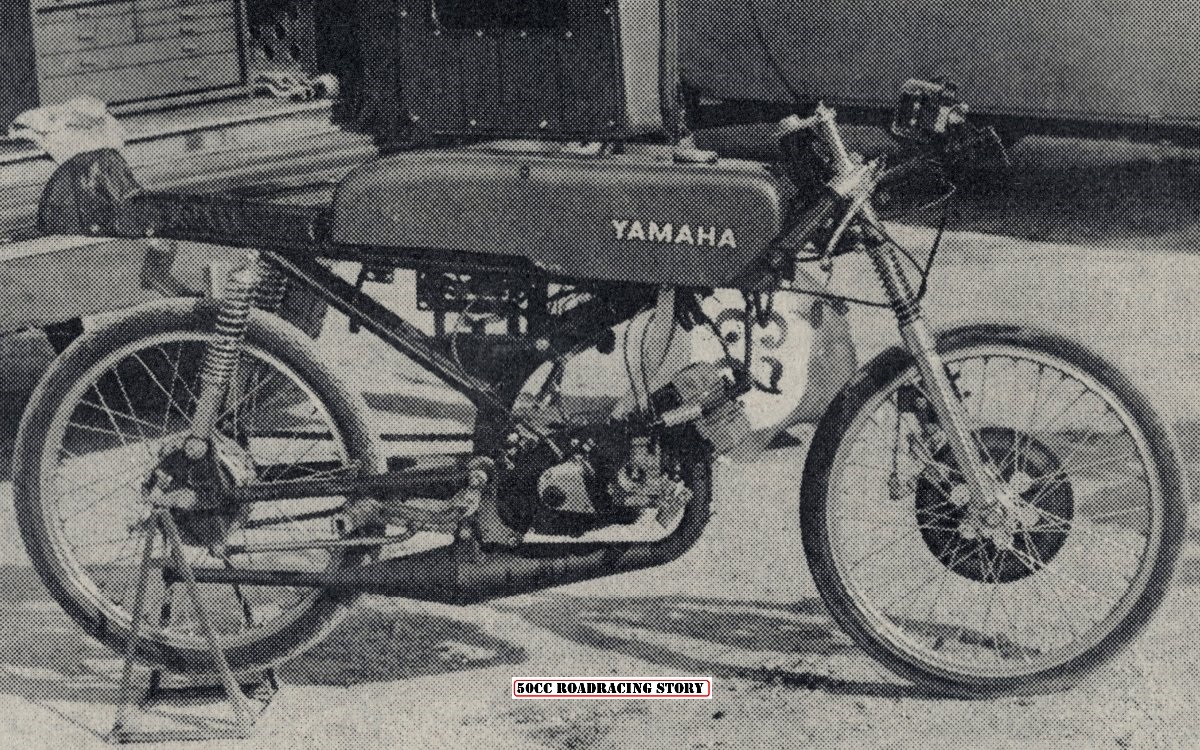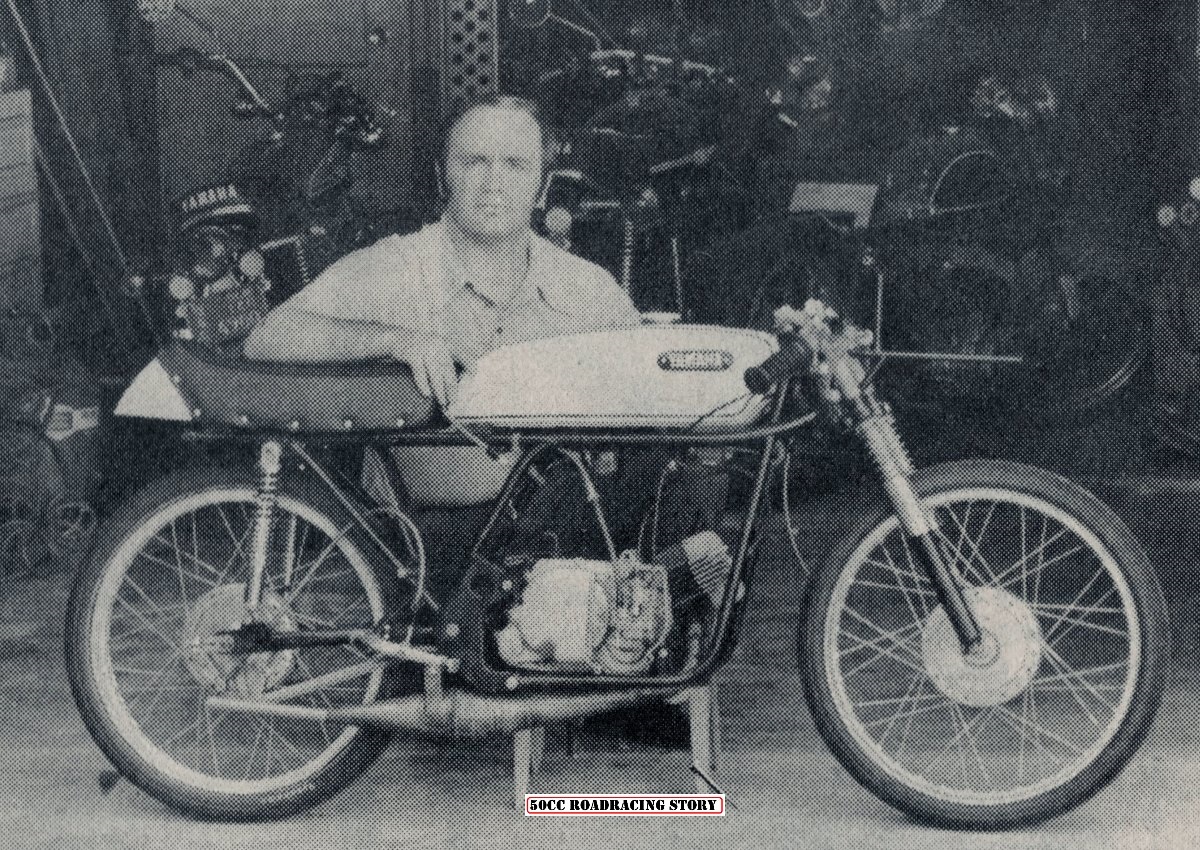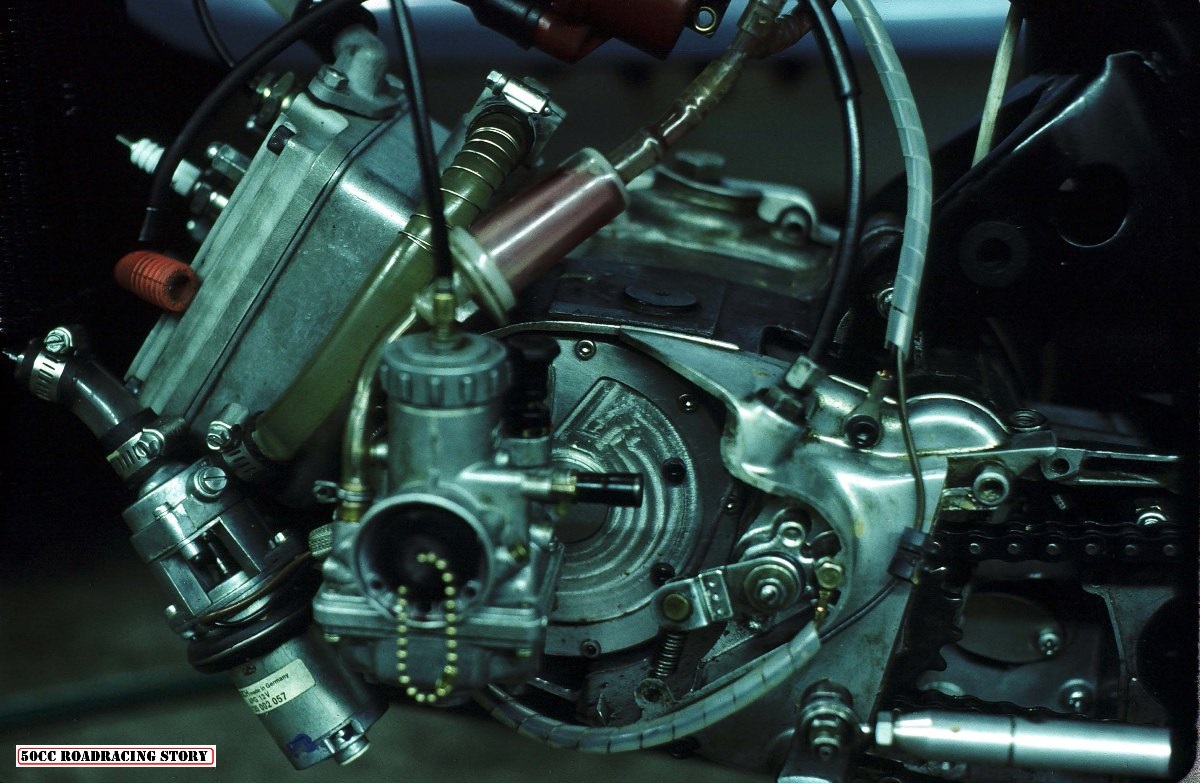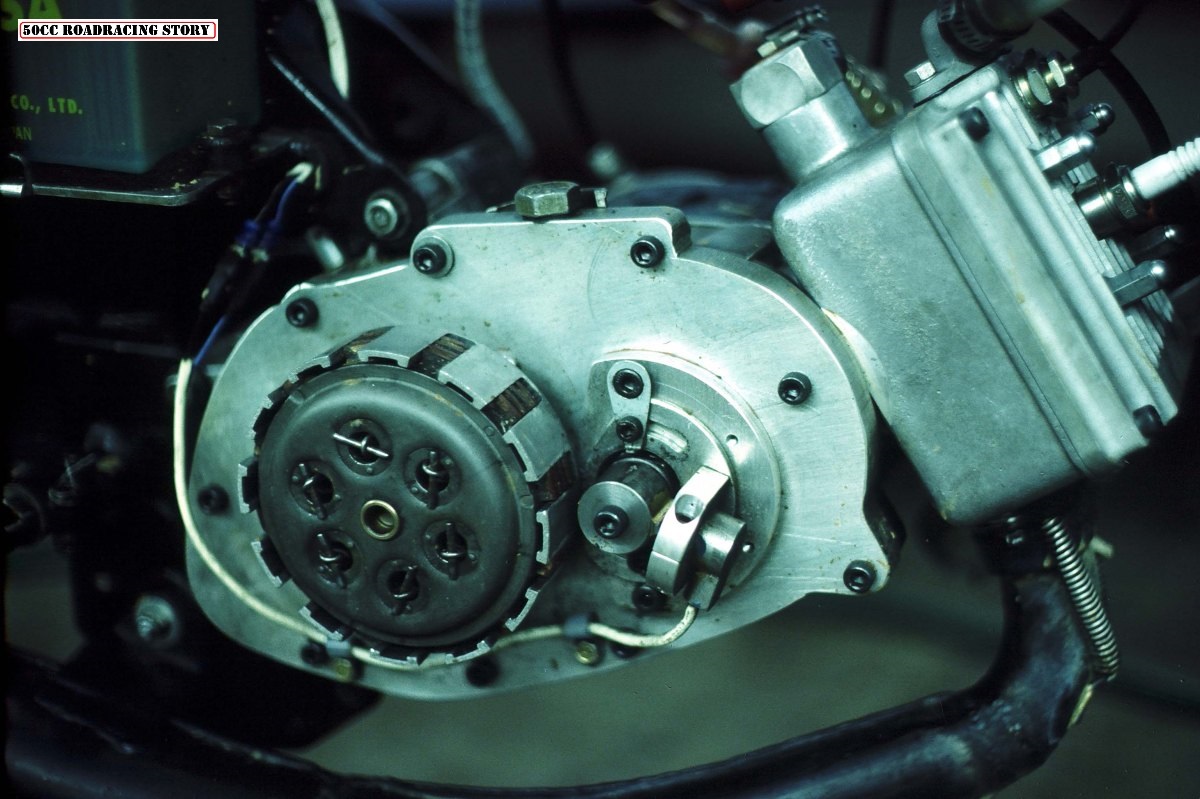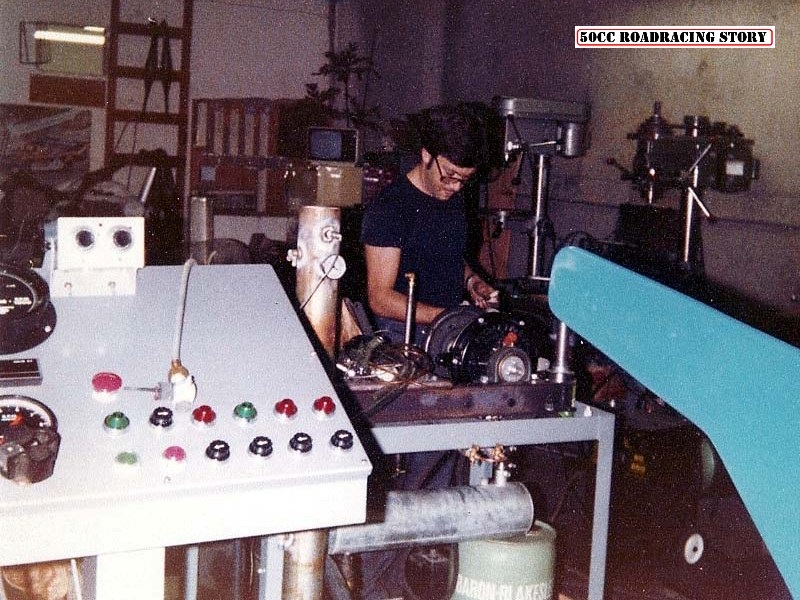 Most of my work went into the Suzuki because of the great challenge to convert a street bike into a racing machine. With this machine I was able to race and win against the Italjets. When I introduced the Ringhini and the Villa on the race tracks it had the effect of awakening the real lover of the sport but, unfortunately, also had the effect of discouraging all the racers that could not afford to buy racing equipment from Europe (or to take the challenge by building their own racing equipment). The photos I sent you about the large gathering at Riverside, was an event intended to bring some attention to the smaller class and also to attract potential buyers for ItalJet; ItalJet's importer Keith Mullins, Mario Caldato Sr., and myself were in contact with Leopoldo Tartarini (President/Owner of ItalJet in Italy) pushing for running a small production of 50cc racers for the US market.
So the 50GP lovers showing up at the tracks with real GP machines was Jewel Hendricks with his own frame and a Kreidler engine, Jim Ahrens on a Jewel Hendricks' frame and Kreidler engine, some Honda CR110 (not very competitive), an occasional Tomos, and many vintage ItalJets (Minarelli P6 with 5-6 HP). My disappointment came when I realized that with little work, all those ItalJets could have been boosted to at least double their original power. I worked on Doug Stanton's ItalJet Minarelli P6 and with cylinder porting, intake timing, spark timing, and expansion chamber modification raised the engine performance to almost 12HP. What I'm trying to say is that the class died in my view for lack of technical passion.

When I purchased the Italian bikes, they came with many spare parts. The biggest upset I encountered was about the failure of the primary shaft (Villa's gear box); that part came late enough, I believe, to discourage Jewel Hendricks from racing for lack of real competitors. When I finally came into racing with my Ringhini, Jewel Hendricks was no longer racing (too bad! I was really looking forward to good racing).

My racing involvement ended when my company transferred me to Michigan.
Franco Garavoglia 2011.